a] sunset Bembridge harbour
image size 30x30 cm
Bembridge harbour on the Isle of Wight is an inspiring place for me to paint. This framed seascape is completed with open brush strokes of colour. Available through Aqualibrium Gallery, Woodnutts Yard, The Duver, St Helens PO33 1YB.
Oil paintings - In stock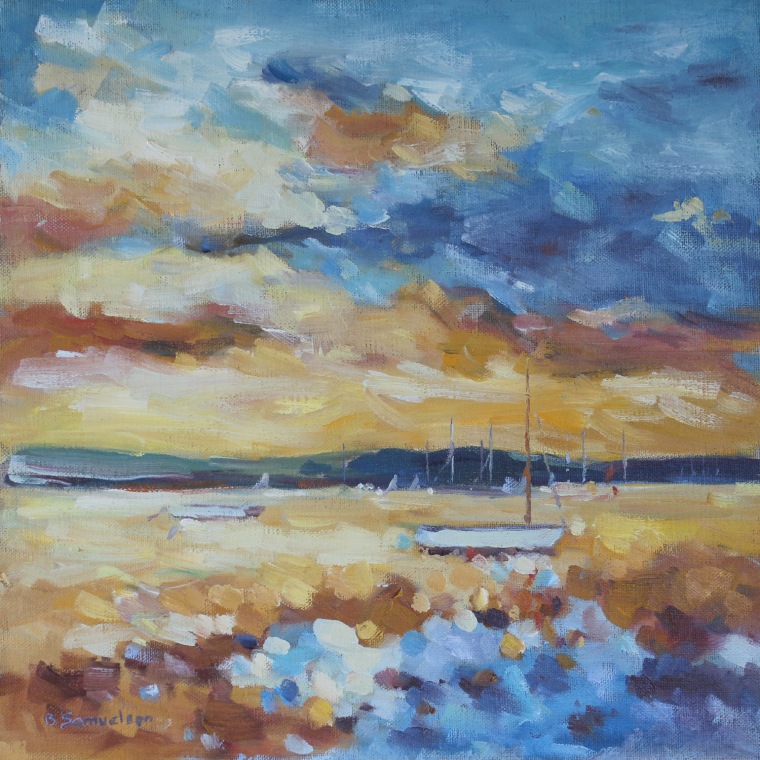 Prices for pictures include postage to United Kingdom. All pictures are sold unframed. If you require framing please contact me.